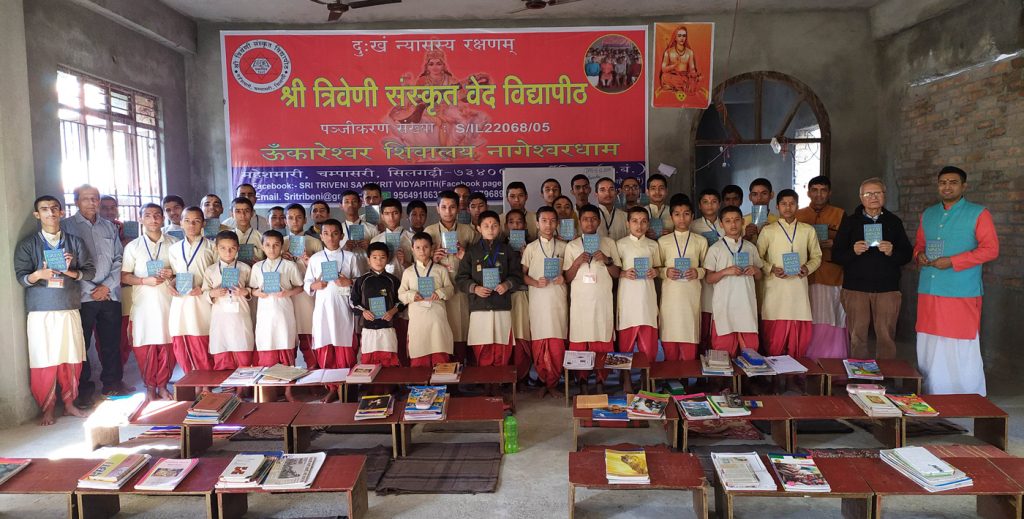 HELP SPONSOR A CHILD: You can help us to uplift any child who is financially unable to bear is daily expenses. We would be very grateful for your such kind of act; we will publish the name and details on the site for each such sponsorship.
---
TAKE OUR SERVICES: Our Gurukul 'Sri Triveni Sanskrit Vidyapith' is a religious and spiritual center where we perform different services such as:
Puja and Yajna of all types.
Offering meals to Priests.
Marriage rituals is performed by Priests.
Guidance on spiritual upliftment in one's life.
Online Sanskrit classes.
---
VOLUNTEER TO TEACH: Anyone who is willing to give our students a better path for their future either through English speaking course, Motivational speech, Sanskrit research or any other way can contact us to know how you can help us.
---
PRAY: God has created us and to thanks him we pray him for everything. Same way we all can pray for our Gurukul to let our kids achieve the goal they wanted for them. Pray for the success of Gurukul and endeavour to promote Sanskrit language while helping our underprivileged children.
---
HELP BUILD OUR CAPACITY: Donations is a way to express our care towards the almighty God. So please be free to donate in our Gurukul to help us to accomplish our and your shared goals.
Computers
Books/Stationary
Food Items (Dry rations)
Other any items related to Gurukul
---
DONATE: Our religions need to be saved which is possible through donation. Donate for this cause to make our Gurukul strong and keep the light of Vedic knowledge burning.
Bank: Allahabad Bank
Account holder name: Sri Tribeni Sanskrit Bidyapith
A/C No.: 50176318124
IFSC CODE: ALLA0212884
Bank: State Bank of India
Account holder name: Sri Tribeni Sanskrit Bidyapith
A/C No.: 38802963469
IFSC CODE: SBIN0012405